I don't know if it was the free shipping offer I took advantage of, or the fact that they blend each tea to order, or a combination of the two, but I thought my tea would never arrive! It shipped 9 days after I purchased it. NINE DAYS!!! And then it took another 4 to reach me. So, yeah, I wasn't too happy about that. The pro is that it was shipped by USPS, so I didn't have to go pick it up from the UPS store (my apartment only accepts USPS packages for whatever dumb reason).
Still, I would have appreciated some sort of disclaimer when I placed the order that there would be such a large delay before the product shipped. I double-checked the receipt, and it said it would be shipped within 7 days. If I had noticed this sooner, I probably would have called the company to see what was going on. Two weeks is a long time to wait, and it kind of killed the excitement generated at the time of the purchase.
Nonetheless, the teas were packaged nicely and included steeping instructions, a description, and an ingredients list. The first one I tried knocked me out of the park! Every subsequent tea fell below expectations. I'm not sure if it's just that they don't blend green teas as well as they blend black teas (the one I loved was a black tea and the other three were greens) or if I just didn't do a good job selecting teas I would ultimately enjoy.
Their redeeming quality is that the prices are pretty hard to beat: only $6 for 2 ounces. And with the free shipping offer it was a no brainer! But I do wish they offered sample sizes so I could avoid buying 2 ounces of a tea just to find out that it's not to my liking.
Overall, I'd rate them 3 out of 5 stars. I'm going to hold on to these flavored greens for a while in hopes that the flavors will develop more with time. But I have already waited 8 weeks…
Ovation Teas - Online Edit
| | |
| --- | --- |
| Type | Tea Shop |
| Serves | Loose-leaf |
Have more info about this place? Add It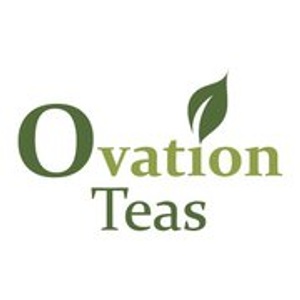 Photo submitted by
Dinosara
31811 Pacific Highway South
Federal Way, Washington
866-960-9298