I just received my second order from Ovation Teas and overall, I'm impressed with this company. Their prices are fair, they do not overcharge for shipping (actually, this last time I ordered from them, they offered free shipping, and I like that price very much!) and the orders arrive in a timely manner … although, again, it doesn't hardly seem fair for me to judge the shipping time since they are also in Washington State. But the processing time did not seem lengthy, given the fact that they are/were running their free-shipping promotion which means a higher volume of orders to get out the door.
Some of the pros: fair pricing on both the teas and the shipping rates, a nice selection of flavored teas as well as pure teas, and they also offer a custom flavored tea blend so that you can request the base flavored with up to 2 essences, and up to 4 additions added (such as fruit pieces, spices, nuts, petals, etc). I've utilized this service once and I was quite pleased with the outcome of my custom blend… and I probably will use it again at some point. Other pros include a fast processing time for orders, and the fact that they use Paypal (which may or may not be a plus depending upon whether or not you like this service, I happen to like it because I don't have to dig out my credit card when I want to place an order).
Some of the cons: well, I almost feel kind of wrong to say that this is a con, but, no free sample is included with the order. I don't wish to sound greedy or anything, however, I just feel … appreciated? … when I receive a free sample. I feel like I am getting a little something extra, like a little gift from the company. And I appreciate that. Also, there was no hand-written thank you, just the invoice/packing slip. I got what I paid for, and I got it in a timely manner, so overall it was a positive experience. I also would like if they offered sample sizes to purchase … I am glad that they have a small size of 2 ounces (rather than 4 ounces being the smallest size available), but, it would be nice to sample a tea before I buy.
An above average experience, and I'd probably buy from them again.
Ovation Teas - Online Edit
| | |
| --- | --- |
| Type | Tea Shop |
| Serves | Loose-leaf |
Have more info about this place? Add It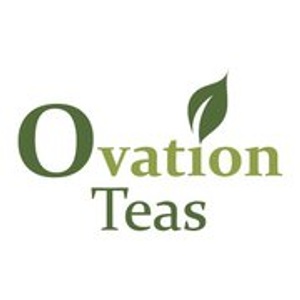 Photo submitted by
Dinosara
31811 Pacific Highway South
Federal Way, Washington
866-960-9298