I have ordered from Ovation Teas a few times. The "Blend your Own" option is incredibly fun. If you know what you like, it is very easy to create a blend that exactly fits your taste, and your personally blended tea comes in roughly 4 oz. amounts. She also has several blends that are in her regular offerings. Minimum amount to order is 2 oz, but I do think she blends them as she gets orders in (I am agreeing with Dinosara on this one.) Her flavor blends are unique, the usual flavors often with a twist. She also offers premium unflavored teas, but I have not tried those.
As far as turnaround time, it is relatively short. It only takes a few days to get shipped out, and then it just depends on how far it has to go. I have always used a coupon code of some sort, usually for free shipping.
She is incredibly responsive if there is an issue. In my last order, there was a mistake on the tea base. I emailed last night and heard back within the hour. Since it was honeybush I ordered and I ended up with a rooibos, she requested that I test it to be sure, and if I needed her to reblend and send out a different one, she would. I have complete faith that she will handle this in a very professional manner and my reblend will be out to me in a few days. Let's face it, we are all human and make mistakes. It is how one handles those mistakes that makes one an exceptional person. And it works that way in business, too!
Selection-4 stars
Service-5 stars
The tea-4 stars
Pure Fun Factor-5 stars
Ovation Teas - Online Edit
| | |
| --- | --- |
| Type | Tea Shop |
| Serves | Loose-leaf |
Have more info about this place? Add It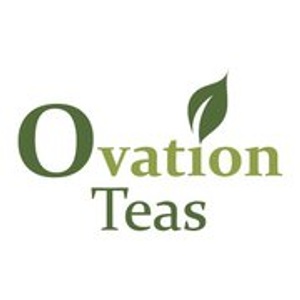 Photo submitted by
Dinosara
31811 Pacific Highway South
Federal Way, Washington
866-960-9298