My Adagio experiences have been mixed, but this is mostly due to my taste preferences.
I've really enjoyed some of their teas, while I've really not enjoyed some others. I've only really loved a couple teas, but even then I don't die if I run out of them.
Overall, I give them high marks. They have a great website that's very easy to use and is aesthetically pleasing. I've never had a bad experience in terms of receiving the right teas, quality packaging, affordable prices, and reasonable shipping rates and delivery timeframes.
But I'm not overly wow-ed either. They aren't my go-to tea company when I've got some extra cash. I'm afraid I can't really articulate my feelings in any other way. Although I can't say exactly what or why, they leave something to be desired in my book.
However, do not let me discourage you from placing an order! They have,
by far, the fastest shipping I've ever received on a tea purchase and offer a wide selection of flavored teas and original blends by Adagio fans. I think it's pretty cool that you can make your own tea blend and order it, but other people can too! They also have a frequent cups rewards program.
So, even though they don't carry my favorites, Adagio is definitely worth checking out.
Adagio Teas - Online Edit
| | |
| --- | --- |
| Type | Tea Shop |
| Serves | Chai, Iced, Loose-leaf |
Have more info about this place? Add It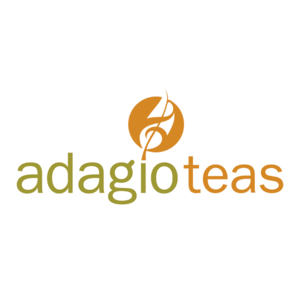 Photo submitted by
CHAroma
27 W Jefferson
Naperville, Illinois