Nice, relaxing space. Loved the wood plank window counters!
Although I liked the music——atmospheric drum and bass mixed with clubby world music bhangra beats—I thought it was a bit loud and kind of distracting (for a tea haven in the middle of the afternoon).
Excellent service—attentive and smiley.
I thoroughly enjoyed my portobello and melted gruyere sandwich. I also had the fudge brownie with matcha mousse—the mousse was delicious but the brownie was dry and crumbly! :(
The Palace Puerh tea was pretty good. Served in such a cute trio of tea accoutrements on a little bamboo tray.
Overall, a good place to while away the afternoon. I did not feel rushed at all. It was a good 3 & 1/2 hours spent!
Samovar Tea Lounge - Zen Valley Edit
| | |
| --- | --- |
| Type | Restaurant |
| Style | Asian |
| Serves | Chai, Iced, Loose-leaf |
| Food | Pastries, Sandwiches, Full menu, Snacks |
| Features | Afternoon tea, Tea ceremony, Tastings |
| Good For | Groups, Dates, Meetings |
This place has closed :(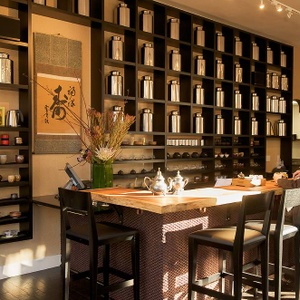 Photo submitted by
GregSqueeb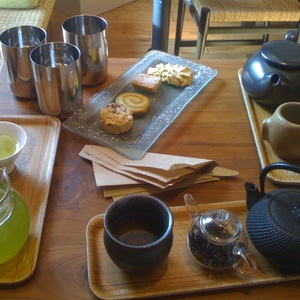 Photo submitted by
Pierre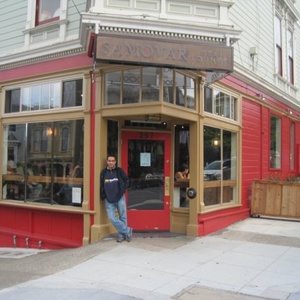 Photo submitted by
Pierre
297 Page Street
San Francisco, California
(415) 861-0303‎