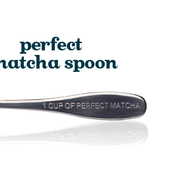 Matcha fans, take note: this is the best thing to happen to your favourite drink since the invention of the matcha martini. It's a mini version of our Perfect Tea spoon, made of 100% stainless steel. It holds exactly the right amount of matcha to make sure you get the perfect cup, every time. Talk about a matcha made in heaven.
Edit info Last updated by Daddyselephant
Currently unavailable
We don't know when or if this item will be available.