cuppaT
rated this place and said
This was my first "real" tea shop experience, so I'm probably over-excited about it. Houston needs more places like this. (As opposed to "Here's a couple'a napkins to wrap around that there beer can, little lady, so's it don't drip all over yoo.") Yeah, I'm being facetious here… sorta.
I stopped in at The Path of Tea on a busy Saturday afternoon, which is probably not the best time to explore the unknown; but I easily found parking in the small lot. The 10 tables (each seating 2-4) were occupied, but one soon became available as I studied the extensive tea menu at the counter. I ordered and paid for a small ($4.50) pot of Blood Orange Pu-erh, chose from a diverse selection of cups that hung on a rack on the back wall and sat down to wait. One of the three staff immediately came over and silently wiped my table.
Looking around while I waited, I noted the well-stocked sniffing bar, an extensive selection of teaware, and the obligatory tabletop fountain over near a wall. A bit cluttered maybe, but not messy. Lots of color. A nice tea house feel.
My tea arrived, piping hot, after an approximate 10 minute wait. The glass teapots are zoomy. (Large pots are Mono Filios; not sure what brand the smaller pots are.) The tea was enjoyable, the ambient music pleasant and subtle enough not to compete with conversation, and I did not feel pressured to buy anything else or to vacate the table as soon as I was finished.
The only negative was that my teacup smelled slightly of dish soap — at least for the first 2 cups. Not overpowering, but noticeable. It's comforting to know the cups are sanitary, but it might be nice if they could find an unscented detergent, if there is such a thing.
On my way out I spied an antique teapot on top of a cabinet and asked about it, as I had come into possession of a similar one. The counter girl immediately went to the back and brought out a gentleman who gave me the history of the pot and how the shop had acquired it. I thought that was very nice of them both to take the time to do that on a busy Saturday. Little things do mean a lot. I'll be back.
The Path of Tea Edit
| | |
| --- | --- |
| Type | Tea Room |
| Style | Asian |
| Serves | Chai, Iced, Loose-leaf |
| Food | Pastries |
| Features | Free wi-fi, Tastings |
| Good For | Groups, Dates |
Hours
Mon

–

Thu
10:00

AM

–

9:00

PM

Fri

–

Sat
10:00

AM

–

11:00

PM

Sunday
1:00

PM

–

6:00

PM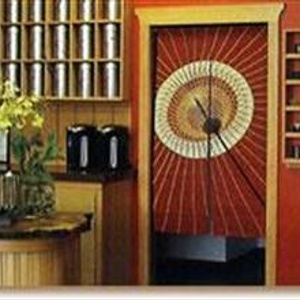 Photo submitted by
SoccerMom
2340 W Alabama St
Houston, Texas
(713) 252-4473