Mike
rated this place and said
The very first time I went here was a tea tasting. It was also my first experience with organic loose leaf tea. The only other tea I had ever drank was Lipton Ice Tea served cold! Up until this tea tasting I had no idea what I had been missing.
The tea tasting was fun and very infromative. Thia McKann knows her stuff and expains the teas very well.
The tea shop is really nice. I have yet to go there and sit and enjoy some prepared tea. The tea that was prepared at the tasting was excellent and I do plan on going back to try some outside of that event.
The have a wide selection of organic teas and so far I haven't been let down by the ones I have purchased.
My only problem with the shop is that parking is tough. Its in a crowded strip center and all the spaces are always taken when I go to buy my tea. I have to end up parking on a side street but its worth it. The tea there is excellent.
I will definitley keep going to The Path of Tea!
The Path of Tea Edit
| | |
| --- | --- |
| Type | Tea Room |
| Style | Asian |
| Serves | Chai, Iced, Loose-leaf |
| Food | Pastries |
| Features | Free wi-fi, Tastings |
| Good For | Groups, Dates |
Hours
Mon

–

Thu
10:00

AM

–

9:00

PM

Fri

–

Sat
10:00

AM

–

11:00

PM

Sunday
1:00

PM

–

6:00

PM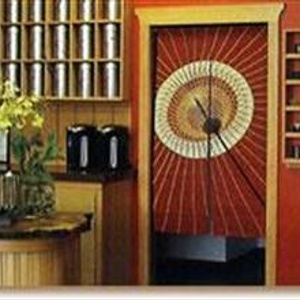 Photo submitted by
SoccerMom
2340 W Alabama St
Houston, Texas
(713) 252-4473