You know what is just awesome about traveling, getting to try local tea shops! Nestled in quaint New Cumberland, PA (near to Harrisburg for those who are not familiar with PA's plethora of small towns) is a little slice of the UK. When I lived in the area I would visit for snacks and to occasionally pick up some tea, but mostly I was there for the nostalgia. My father's family was from Northern England, and my mother's family is very proud of their British heritage, so I was raised with proper British food, tea, and sensibilities.
The Tea Corner at Oxford Hall was the perfect destination for my mother and myself on the rainy day we decided to visit, sadly we goofed and visited close to closing and missed out on some of the yummy foods, but we were told that they never deny anyone tea. That is a mindset I share, and considering the quality of the weather that day, it was incredibly welcome. While we were waiting for tea (it took us a few to settle on which one we wanted) we perused the rather sizable selection of tea in large canisters. Usually it is a red flag when you go into a tea shop and see all the teas in clear glass, but since their tea shelves were in the corner away from light and in those fancy sealed canisters, I was not at all surprised when the teas looked and smelled super fresh.
We finally selected a tea (it was a sweet oolong with caramel, forgive me I have forgotten the name) we decided to select a few to take home for later sipping. I selected a beautiful Golden Monkey and a Green Chai (it has rose petals and almonds!) and my dear mum selected some Lapsang Souchong and Nutcracker Sweet. We took a whopping five minutes to select teas and the proprietor let us know that we should probably get to our tea which has been steeping the whole time. My insistence to pick an oolong paid off since those can take a long steeping pretty well, I know how we are when it comes to shopping.
The setup is lovely, it is not a lace-tablecloth, doilies everywhere, and a need for a full corset and bustle type of sit-down tea, this tea corner very much so captures the feel of walking into tea shop in England and sitting down for a cuppa. I love that, sadly I am not too huge into the full on Victorian Tea, I want the cozy feeling of having tea that my family instilled in me. The tea was wonderful, even with its long steep the taste was great, on a whim my mother and I added a little milk and sugar (love the little chilled milk pitcher) and it was like drinking an oolong themed Creme Brulee.
Yours truly is very excited to go back, I certainly want to try their food (they offer gluten free options, so yay for me!) and they have real Butterbeer! I am definitely thinking I am going to go for a Butterbeer on my birthday, or perhaps I will go for their Afternoon Tea. The price on their Afternoon Tea is very reasonable, you get a nice pile of food and tea, though since I am unable to eat scones I am not sure it is the best idea. I feel I would sit there and just sadly stare at the scones. If you are in the area (or passing through) I definitely suggest a visit, it is well worth it.
For blog and photos: http://ramblingbutterflythoughts.blogspot.com/2014/10/the-tea-corner-at-oxford-hall-tea-place.html
Oxford Hall Celtic Shop Edit
| | |
| --- | --- |
| Type | Tea Room |
| Style | British |
| Serves | Loose-leaf, Bagged |
| Food | Snacks, Sandwiches, Pastries |
| Features | Afternoon tea |
| Good For | Dates |
Hours
Mon

–

Wed
10:00

AM

–

5:00

PM

Thursday
10:00

AM

–

7:00

PM

Fri

–

Sat
10:00

AM

–

5:00

PM

Sunday
12:00

PM

–

4:00

PM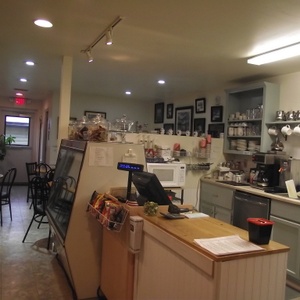 Photo submitted by
TeaNecromancer
315 Bridge Street
New Cumberland, Pennsylvania
(717) 774-8789